4' Chemical Laboratory Fume Hood (NLS-401 G)
4' Chemical Laboratory Fume Hood (NLS-401 G)
NEW
in stock
Price: $8,450.00
8450
usd
Condition:
New
SKU:
008-NLS-401
Laboratory Fume Hoods Products

Proudly
Made in the USA
with domestic and global parts

Call Kyle For Details! - (815) 670-6400
4′ Chemical Laboratory Fume Hood (NLS-401)
About The Fume Hood:
We are pleased to offer this great new American Scientific Laboratory Fume Hood.
Dimensions below:
Fume Hood Exterior Dimensions:
Width: 48″
Depth: 32″
Height: 54 1/2″ and 89 1/2″ with cabinet
Work Area (Interior) Dimensions:
Width: 38.5″
Depth: 22.5″
Height: 46″
Fume Hood Accessories:
Light on/off Switch
1 AC Power Plug
1 Cold Water Valve
1 Gas Valve
1 Vertical Sliding Sash Door with 2 horizontal sliding glass windows.
Call Kyle With Any Questions @ (815) 670 6400
STOCK #: NLS-401
WE WILL HELP WITH SHIPPING.
THERE IS NO EXTRA CHARGE FOR PREPPING OR LOADING.
We make every effort to accurately describe each item we sell and to give buyers the information needed to bid with confidence.
We Accept ALL REAL Offers!
??? QUESTIONS ???
Call Kyle (815)-670-6400
About National Laboratory Sales
Whether you're building a new Lab or upgrading your existing one, you'll find a remarkable selection of Casework, Workstations, Fume Hoods and related lab products. Most of our items can be shipped quickly in most cases less than a week.
Our custom design service will suit the most discriminating buyer. Our wide range of choices, solid construction and high-quality finishes allow you to design and create the perfect lab.
We are a Chicago area company with over 12 year's experience. Our mission is simple – we are dedicated to providing our clients with personalized service and innovative design solutions using premiere products. With our accessible 155,000 sq ft warehouse west of Chicago, we are one of a select number of firms that offer a one-stop experience to clients for quick ship custom lab casework and fume hoods. We carry only the highest quality manufacturers with the widest range of styles. Our experienced lab design specialists are personally available at every stage of your project, from the initial consultation, through the design phase, all the way to the selection of products.
Customers Also Like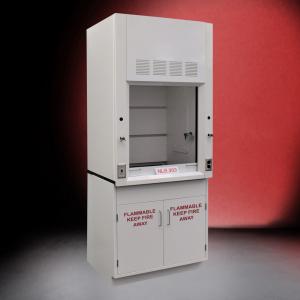 More Information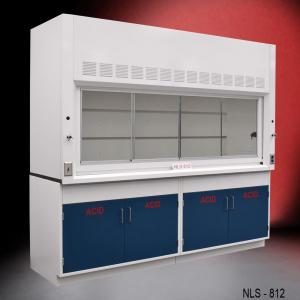 More Information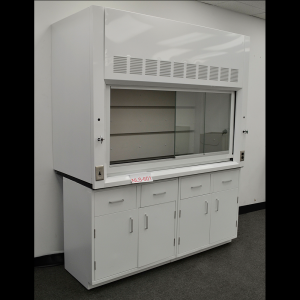 More Information