8' Fume Hood w/ ACID & Flammable Storage Cabinets (NLS-813 R)
8' Fume Hood w/ ACID & Flammable Storage Cabinets (NLS-813 R)
NEW
in stock
Price: $12,950.00
12950
usd
Condition:
New
SKU:
124-NLS-813
Laboratory Fume Hoods Products

Proudly
Made in the USA
with domestic and global parts

Call Kyle For Details! - (815) 670-6400
8′ Fisher American Laboratory Fume Hood with Flammable & ACID Storage Cabinets (NLS-813)
Information & Dimensions below:
Fume Hood (Exterior) Dimensions:
Width: 96″
Depth: 32″
Height: 54 1/2″ and 89 1/2″ with cabinet
Work Area (Interior) Dimensions:
Width: 86.5″
Depth: 22.5″
Height: 46″
Door opening: 26″
Sash Doors: 4
Fume Hood Accessories:
Light on/off Switch
1 AC Power Plug
1 Cold Water Valve
1 Gas Valve
1 Vertical Sliding Sash Door with 4 horizontal sliding glass windows.
1 Flammable Cabinet
1 ACID Cabinet
Not exactly what you are looking for?
Our custom design service will suit the most discriminating buyer. Our wide range of choices, solid construction and high-quality finishes allow you to design and create the perfect lab.
Call Kyle With Any Questions @ (815) 670 6400
Customers Also Like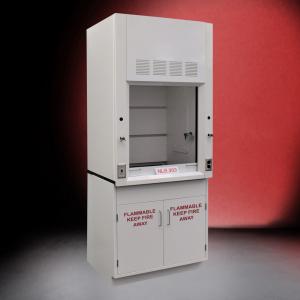 More Information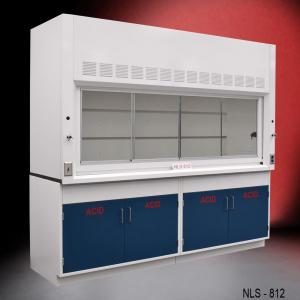 More Information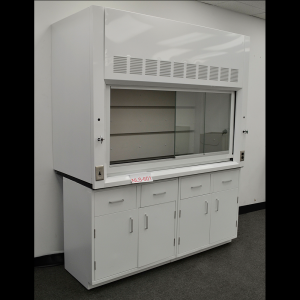 More Information